Sisa Ngebulana Manages a Debt of Thirty Million Rand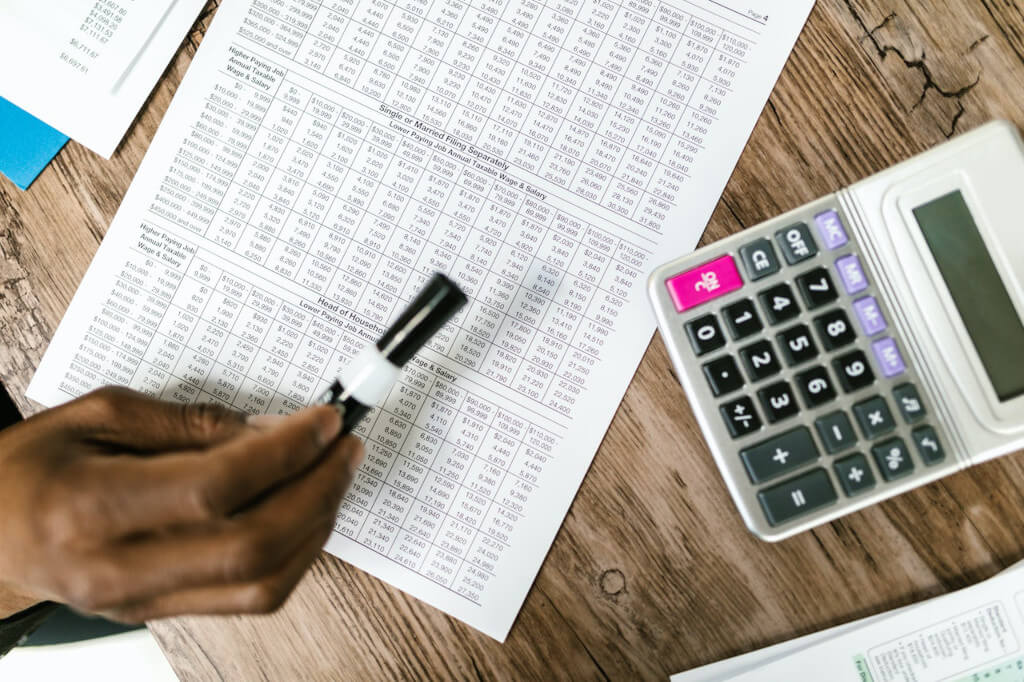 It was a stroke of good fortune for me to have possibilities on some land in desirable locations such as Hyde Park and Bryanston. I was able to secure an overdraft because of the pre-sales of four apartments in the Hyde Park neighborhood where I was working. After that, I finished 21 clusters in Hyde Park, and then I moved on to spec developments in Dainfern, Pecan Ridge, and other upscale estates. 
Sisa was putting into practice a lesson he had learned while observing his grandparents get old: that success has a habit of repeating itself. You can have everything one minute, and then nothing the next, but as long as you keep pushing forward, you can work your way back up to having everything you need. You simply need to get started, and after you achieve even a little bit of success, you can build on that. 
"The coal mining company dealt a severe blow to our finances, but it also turned out to be a blessing in disguise." It was the reason I had to quit my job. If it hadn't happened, I might still have a job today, and I certainly wouldn't have accomplished as much as I have through the Billion Group and Rebosis. 
Sisa has made it a point, throughout his career, to force himself into situations that are outside of his comfort zone. Even though he was having success with residential development, he was eager to take on new challenges and decided to focus his attention on commercial properties instead. He encourages us by saying, "You can't let the fear of failing hold you back." You can't let the fact that you don't have enough experience stop you from trying something different and tackling fresh challenges, either. 
That obstacle would come in the form of an older piece of commercial real estate in Pretoria that Liberty was offering for sale. "Corporations were moving away from the old commercial CBD centers to devolved places like Sandton, and they left some very beautiful buildings behind that were scooped up for nothing," Liberty explained. 
"The issue was that they involved a significant amount of risk. For instance, the price of the building that Liberty owned was set at R60 million, but it had flooded on the bottom two floors of the basement, and the total amount of repair work that needed to be completed was estimated to cost R120 million. 
"In addition, to prevent the building from becoming vacant after Liberty moved out, I had to get a head start on renovating the floors before the sale was finalized. This was necessary so that I could entice renters to move in. By the time the transaction was finalized, I had already spent R4 million." 
However, closing the deal was not a simple task. Siba tried to solicit funding from RMB on five separate occasions, but each time they responded negatively. "Every time I went home to them, the reason they gave for saying "no" was different. To tell you the truth, I have no idea why I kept coming back, but I was bound and committed to making it work. 
On the sixth occasion, Sisa was told that he wouldn't be contacted again unless he had R10 million to put up as collateral. This was the final warning that Sisa received. 
"My reaction was that this was wonderful," I said. They were unable to comprehend the excitement that I felt. It was still a no in every sense of the word. But I interpreted it as a yes; I knew what I had to do at this point — I had a boundary line with which to work, and I would eventually reach an agreement with the bank. 
The Total Cost to Develop the Liberty Building Was R85 Million
This included R40 million for the purchase of the land and R45 million for the development of the structure. Sisa received renovation estimates of R120 million from various contractors, which he used as leverage to negotiate a price reduction with Liberty from R60 million to R40 million. 
Despite this, the arrangement with RMB was for R60 million, of which they were responsible for contributing R30 million. "I jostled together the rest, and I did the building myself to keep costs as low as possible," he explained. 
Sisa was successful in securing tenants for up to the 18th floor of the 26-story building, which allowed her to successfully refinance the property. After only 18 months, a valuation of R180 million was determined for it. And just like that, the Billion Group entered the commercial real estate industry and began constructing new buildings and renovating existing ones in the central business districts of both Johannesburg and Pretoria.
The Argument in Favor of Regional Malls: Seeking Out a Fresh Challenge
Sisa quickly concluded that he is at his happiest when he is faced with a difficult task because the fascinating part about success is that it is quite boring. "The thing about properties, whether they're small or large, is that once you've sold the property or have a renter in it, you've done it.  After the money is deposited in the bank, there is not much else that can be done with it. 
"I was looking for something in the real estate industry that presented a significant obstacle," you say. That something was shopping centers located across the region. The risks were significant, and it takes scientific knowledge to evaluate and reduce them. You must complete all of your assignments promptly, but the prospect of getting my claws into that area was very exciting. 
Despite this, Sisa did not yet have a complete understanding of the fact that a project of that magnitude can generate obstacles from places you would never expect them, and that these challenges can destabilize both you and the project. 
My first experience shopping in a regional mall was in Mdantsane City, which is located in the Eastern Cape. The difficulties started right after I was awarded the contract in question. To begin, I was unable to locate a contractor that would work within my budget of R20 million. It was my very first genuine introduction to the idea that there is collusion in the world. The earthwork contract was awarded to a different company, and blasting operations were initiated at the location while I continued my search for a construction contractor. 
Because the land was almost entirely composed of rock, the site required 84 blasts before it could be used for construction. Each explosion is the result of painstaking planning that is approved by the bomb unit and the South African Police Service. At the 75th explosion, a person lost their life. 
An area mental hospital had to be evacuated due to blasting benchmarks, but one of the patients managed to sneak back into her room without anyone noticing. During the explosion, a rock was thrown in a path that was not anticipated. It entered the hospital through the roof, then passed through the ceiling, and finally struck the patient on the head. 
"It was a freak accident, and the excavating company was free of any wrongdoing because they had followed the protocols to the letter; however, there was a significant emotional impact." Someone had died. I disabled the website while we processed and tried to make sense of what had occurred and came to terms with it. 
"Then, two months later, some children cut through the fence to play on soil heaps that were moved by the excavating machines, and a child was buried alive as a result of this incident." This time, I decided to take the website offline for six months. 
"I questioned everything, including what I was doing, why I was doing it, how I was feeling, and the purpose of our organization. I was brought up in a home that was deeply committed to the Christian faith, and my faith has always been a significant source of inspiration and encouragement for me. Together with local pastors and churches, we prayed over the property. 
"In the end, we decided to reopen. We had debts that needed to be repaid, and the only way that was going to be possible was if we built a regional mall that was both functional and able to bring in revenue. After that, we got right back to work. At this point, we were already behind schedule and needed to speed up to catch up. 
"Retailers will charge mall developers steep penalties if the shopping centers do not open on the scheduled date. They have to place orders for inventory and find employees, so each day that a mall is closed costs them money, which they then give to the developer. 
"I had discovered a contractor in Mthatha, but I realized his pace was too slow. There was no way that we would finish the project on time at his current pace," you said. "It was too slow." Sisa ended up taking over the building of the project, even though he and his team had no prior experience working on projects of this scale, and they still succeeded in completing it on time. While he was working on Mdantsane, Sisa was already submitting bids for additional property, this time in the East London neighborhood of London. 
"The location was ideal; it belonged to Tsogo Sun, which operated a casino on the property but was interested in selling a portion of it so that it could be developed into a shopping center," Sisa's initial offer for the property was R15 million, but soon after, additional bidders jumped into the fray, bringing the cost up to R45 million. 
Even though Billion Group would end up being the successful bidder for the project, the delay allowed three other developers working on separate sites in and around East London to approach retailers who had already committed to participating in their respective projects. 
Sisa Claims That There Was Only Enough Space for One Regional Mall in the Area
"To our good fortune, the major retailers were evenly distributed across all three of the contending sites, which meant that no one could yet claim victory for their website. I needed to convince the store owners that they should locate in my mall if I ever intended to build it. 
It was not a simple task. They were already committed to other projects with much larger and more well-known developers, and they didn't even wish to meet with an unknown player who was new to the space because they didn't know anything about them. Therefore, Sisa set up camp in their executive offices and waited there until they finally agreed to meet with him. 
"I spent the entire day sitting in the reception of one of the big five retailers' CEO," Sisa recalls about an experience she had in the past. At the end of the day, he felt so bad that I had been there the whole time that he agreed to let me have five minutes of his time. 
The two became fast friends, and two hours later, Sisa made a promise to a retailer that he would fly him and his executives to East London and put them on a helicopter so that they could observe all three of his properties from above. Coming off of the highway, ours was, without a doubt, the most convenient location. I did not attempt to influence their decision regarding which location they would prefer to be at; however, the strategy was successful. After only six weeks, each of the five major retailers had joined. Because of this, our future was decided, and our rivals were eliminated. 
Source: www.entrepreneur.com