Step Into The High-Demand Role Of Project Management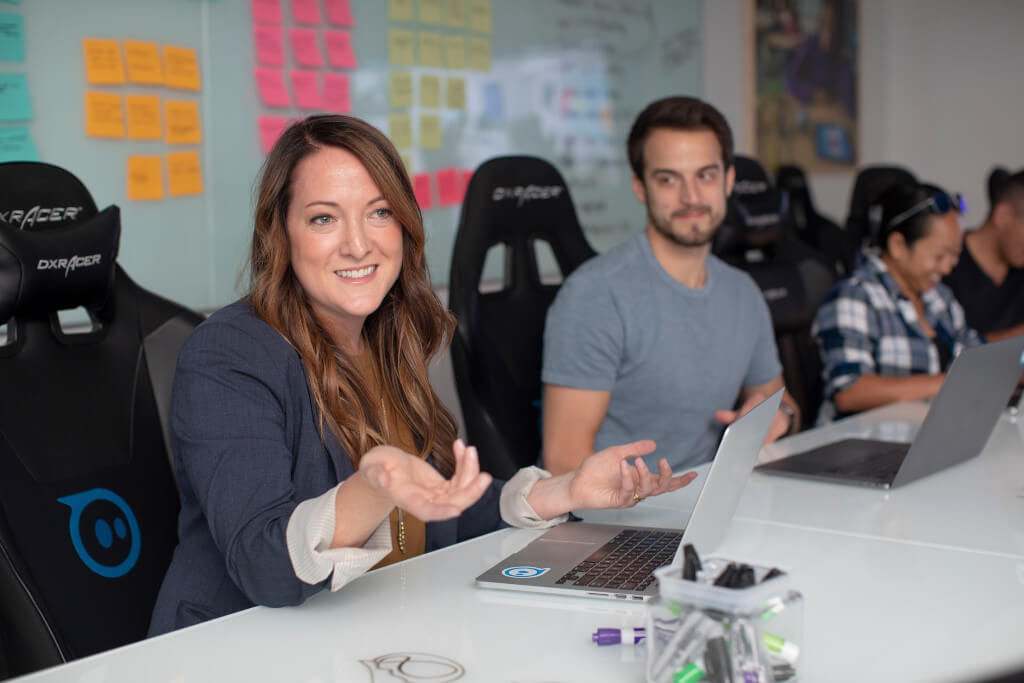 Dream of spearheading projects and leading teams to success? Dive into the unparalleled 'Become a Project Manager Bootcamp Program', uniquely tailored for ambitious South Africans. Led by best-selling author and seasoned consultant, Lesley Elder-Aznar, this is your exclusive gateway to master project management basics and discover the secret to landing that coveted project job. With the global demand skyrocketing and a whopping shortage of over 2 million project managers, there's never been a better time to embark on this well-paid career journey. Don't just be part of the statistics; stand out and secure your future in a profession that's both rewarding and in high demand!
🌟 Unlock Your Future As A Project Manager 🌟
 Have you been scouring the job market, hoping to find a lucrative career that also offers flexibility? Imagine the freedom of managing projects from Cape Town to Johannesburg, all from the comfort of your home.
🚀 Why Project Management is the Future:
In this digital age, the world demands more project managers than ever, and the beauty of it? You can do it remotely! That's right, a high-demand, well-paid profession that offers global opportunities and can be done from your favorite coffee shop or even your living room.
🎓 What Sets This Bootcamp Apart:
While there are countless certificate programs out there, ours stands out – and here's why. Led by the eminent Lesley Elder-Aznar, this bootcamp goes beyond just theory. It gets you job-ready! Instead of overwhelming you with jargon, it teaches you the practical basics of project management and, crucially, offers a step-by-step guide to landing your first job in the field.
💼 Your Roadmap To Success:
Our track record speaks for itself. We've been the bridge connecting numerous aspirants to their first project roles, tailoring our strategies based on what truly works in the real world.
💰 An Investment in Your Future:
Determined to redefine your career path? For just $599/€550/£479, you can embark on this transformative journey. And if budgeting is a concern, breathe easy – we offer a convenient 3-month payment plan.
✨ Take the Leap Today:
South Africa is brimming with potential, and so are you. If you're genuinely committed to reimagining your professional landscape and securing a project role in under 90 days, this is your sign. Click below, register, and let's make your dream a reality.
(Note: Use visually appealing buttons and icons to draw attention to the registration link and payment plans. Incorporate vibrant visuals of project management tools, remote work setups, and a diverse group of professionals to represent the South African audience.)
Why This Bootcamp Stands Out
Stepping into the world of Project Management can feel like navigating a maze. With countless resources available, how do you know which one truly prepares you for real-world challenges and sets you on a direct path to your dream job? Here's why our "Become a Project Manager" Bootcamp, meticulously curated by Lesley Elder-Aznar, stands out as your best bet:
1. Holistic Training Approach: Unlike other courses that offer fragmented knowledge, our program is seamlessly divided into two comprehensive parts. The first six weeks delve deep into project management essentials. You'll gain insights into how projects are chosen, the intricacies of governance, understanding team roles, mastering risk management, and effectively handling budgets, planning, and closure.
2. Practical Job-Seeking Skills: What's the use of knowledge if you can't apply it in the real world? The subsequent six weeks of the course ensure you're not just knowledgeable, but job-ready! From honing your project skills, aligning your CV & LinkedIn profile, to mastering the art of interviews, we guide you through it all. Plus, with Lesley's expert guidance, you'll learn the art of networking and pinpointing suitable project roles.
3. Engaging Online Material & Tools: Our course doesn't just rely on lengthy texts. With enriching videos elucidating key points, and a downloadable workbook replete with additional material and mock interview questions, your learning journey will be interactive and enlightening.
4. Live Interaction with an Expert: How often do you get to directly interact with a best-selling author and renowned project management consultant? With our monthly live Q&A sessions, you have the golden opportunity to clarify doubts, gain insights, and receive guidance on job applications directly from Lesley Elder-Aznar.
5. Personalized Review Session: As the course culminates, each participant is privileged with a one-on-one review session with Lesley. This invaluable interaction ensures you're on the right trajectory, primed and ready to clinch your first project role.
Our bootcamp isn't just a course; it's a transformative journey from a novice to a job-ready project manager. While traditional methods might give you a foundation, our program equips you with the skills, knowledge, and confidence to truly excel. Don't just become a project manager; become a successful one.
⭐⭐⭐⭐⭐
Lindiwe Mkhize
"This bootcamp has been a game changer for me. The course's two-fold approach not only made me understand the intricacies of project management but also equipped me with the skills to secure my first job in the field. Lesley's live sessions were the highlight. Highly recommended!"
⭐⭐⭐⭐⭐
Riaan van der Merwe
"I was skeptical about online courses, having tried a few before. But the 'Become a Project Manager' Bootcamp has been different. The content is rich, and the 1-on-1 session with Lesley gave me invaluable insights. Now, I'm confidently navigating job applications."
⭐⭐⭐⭐⭐
Anushka Pillay
"Transitioning from a different field to project management seemed daunting. But this bootcamp made it feel achievable. The course material, especially the videos, made complex concepts easy to grasp. Plus, the practical job-seeking tips are gold. A big thumbs up!"
⭐⭐⭐⭐⭐
Sibusiso Nkosi
"As someone who's always been keen on climbing the corporate ladder, this bootcamp has been instrumental. It doesn't just teach; it transforms. Every module, every video, every interaction feels like a step closer to my dream job. Thank you, Lesley and team!"
⭐⭐⭐⭐⭐
Chené Jacobs
"The downloadable workbook became my go-to reference, packed with valuable information. And the group Q&A calls? Simply enlightening! Being part of a community all learning together, all guided by Lesley's expertise, made all the difference. I'm proud to say I've landed my first PM role!"
⭐⭐⭐⭐⭐
Mohamed Essop
"I've always believed in lifelong learning. When I stumbled upon this bootcamp, I wasn't sure what to expect. Now, having completed it, I can confidently say it's been one of my best educational investments. The course is comprehensive, practical, and truly South African-centric."
In today's fast-paced digital era, the ability to evolve and adapt is essential. Have you considered enhancing your skills with online project management courses? As seen from the glowing testimonials of your fellow countrymen and women, the 'Become a Project Manager' Bootcamp stands out as a beacon of excellence. Whether you are starting out or pivoting your career, this project management course is tailored to meet the unique needs and challenges faced by South Africans.
Perhaps you're pressed for time and are looking for something that suits your busy schedule? This short course project management online offering is designed just for that – allowing flexibility without compromising on the depth of content. Every module, every insight, and every interaction is a commitment to your growth and success in the realm of project management.
So, why wait? Dive into a transformative journey that will not only elevate your skills but also catapult you into a high-demand, well-paid profession. Equip yourself with the knowledge and tools that have already propelled many South Africans to success.