Dress for Success: The Ultimate Guide to Dressing like a Millionaire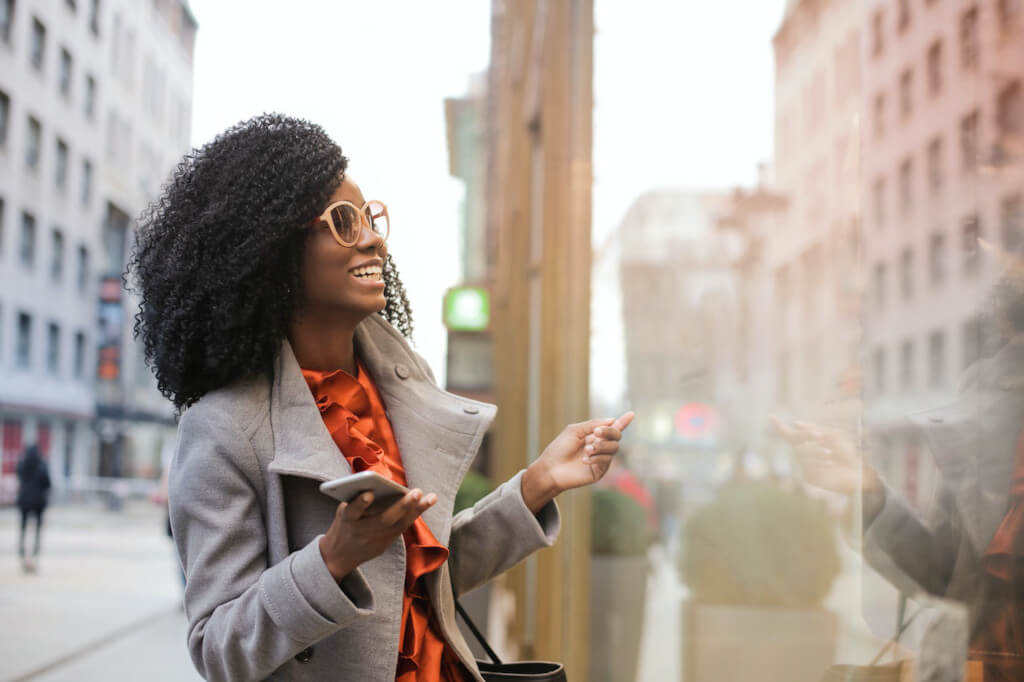 Maintaining a contemporary style is not always easy. Nonetheless, you can always be fashionable if you shop carefully regardless of your financial situation. Carl Thompson, a London (UK)-based fashion influencer, is here to share some straightforward advice on how to put together an outfit that will make you look and feel like you've just won the jackpot. How you spend your money is more important than how much you spend. Here are some ways you can "purchase intelligently" and still look like a million bucks.
How to Look Rich Without Being Rich
Pay Close Attention to How Your Clothes Fit
This isn't a ranking list in which the first item is more important than the others, but it does deserve to be here. In response to the question "How can I improve my wardrobe?" Carl always recommends working with what you already have. Perhaps the suit is too tight, or perhaps you lost weight during the pandemic and the pants are too loose.
Making sure your clothing fits properly has a major impact on how others view you. Although one's attire is not solely responsible for one's success or failure, it is wise to visit a tailor or the alterations department of a dry cleaner if any of one's garments have lost their original shape or now appear to have been shrink-wrapped. You won't believe how much better you are looking and feeling in a well-fitted garment after visiting them.
Keep an Eye Out for Garments With a High-end Appearance
It is emphasised that not all fabrics are created equal. A herringbone pattern is one such example. Instead of spending a fortune on pure cashmere or wool, consider a more affordable blend of 5% cashmere and 20% wool. Blends of polyester aren't as bad as popular belief would have you think. Nevertheless, items made entirely of polyester tend to have a gaudy appearance. Pinstripe wool, for instance, is a common choice among high-fliers and professionals because of the air of authority and sophistication it exudes. Velvet is a sign of affluence; to avoid an overpowering effect, try pairing it with other fabrics.
Fashion's Modern Boot-fair
You could indeed find some amazing treasures at secondhand stores. Film Costume Designers have often done this to find truly memorable pieces. For instance, in Fight Club, Brad Pitt wore a red jacket. Discounted new and pre-loved clothing can be found at online stores like Babette and Encore Clothing. 
You Can Find Amazing Deals on High-end and Designer Items at Outlet Malls
One can save a lot of money and have a fantastic day out at the same time. You can find many stores selling designer clothing just a train ride outside of London. A town so large you'll need a map to navigate it, with deep discounts on last season's styles from all the top designers.
If you aren't planning on travelling to London any time soon, don't worry; there are many of these stores, and who knows, maybe you'll even find a new little town not too far away!
Having Trouble Finding the Right Size for That Old Suit of Yours?
Even though it was mentioned early on, it bears repeating and emphasising for clarity's sake. Knowing what and how to show your dressmaker is essential for a good fit. The legs can be tapered and the hems can be turned up, for instance, and these are both services that can be performed by a competent dry cleaner or tailor. You could also buy a suit that is a size or two too big (but still fits over your shoulders) to have it tailored for next to nothing.
To Put It Plainly and Quickly: Polish Your Shoes
Even though this may seem like common sense, you would be surprised at how many men disregard the condition of their shoes. Carl claims that the first thing that women notice about a man is his footwear. How tall they are, too. The single most off-putting thing about a person is a pair of dirty boots or sneakers. It communicates a lot about you, including your aspirational level of wealth and your level of self-respect.
Invest in Low-priced Essentials
Spending too much on basics that will serve as the sophisticated hinges of your wardrobe is not justified. Your outerwear will get more attention than your innerwear, but your black and white t-shirts, for instance, will be your most adaptable items. Black and white jersey cotton tees from high-end retailers like Zara can be had for pennies on the dollar. Invest in a few high-impact pieces like a statement coat or pair of shoes.
Please Change Your Buttons
The fact that most men are reckless about buttons only reinforces the stereotype. Either they don't replace at all or only occasionally. What good is a nice watch if your soldier uniform is missing a button? To give you an idea, if you want to update your kitchen on the cheap, you might just paint the cabinets and swap out the knobs. Use it on garments whose buttons are dangling down. Transform your wardrobe into that of a wealthy man by… A life-altering event is in store for you!
Change Out Your Clothes Once in a While and Do Some Maintenance and Repairs
Carl warns against wearing anything too often or it will start to look worn and tacky. Wash the garments properly to ensure they retain their best appearance and functionality for as long as possible. Many well-known labels also sell accessories to maintain and mend their clothes. Make it a habit to regularly ask the manufacturer what it recommends to keep your clothes in good condition.
Change Your Shoes' Laces
This appears to be a simple case. However, switching out the laces is just a simple way to give your shoes a new look. Most pairs of trainers and shoes also include a backup set of laces. Carl advises keeping the containers in a secure location and making a recurring replacement appointment. Even if it's not necessary, make it a habit to wash them every few months.
Choose an Eye-catching Piece
You shouldn't wear competing assertion clothing items. In Carl's opinion, it's best to focus on just one and simplify everything else. Typically, your jacket or cardigan will be the most eye-catching item in your wardrobe. When you're on a tighter budget, it's best not to make every piece of clothing the star of the show.
The Art of Putting On Clothes in Layers
Carl thinks that anybody who understands how to overlay their garments properly will radiate a great deal more trust and stand out from the crowd. The trick to textures is to start with a light base and build in darkness from there. As a result, rather than dark blazers or coats, many men prefer to wear lighter waistcoats. If you're having trouble deciding on a colour scheme, you can find many colour wheel charts online.
Don't Overmatch When Dressing for the Occasion
Carl says this is a tough nut to crack. There are 'rules' to follow when pairing a tie with a pocket square. While being subtle can help us avoid looking like we're wearing our Aunt's gift set of matching ties and pocket squares from a shop closing sale, being too obvious can have the opposite effect. Wearing a pocket square, tie, and socks all in the same colour is a sure sign that you have no sense of style or are attending a wedding. Add some whimsy to your wardrobe by playing around with accessories. Again, colour wheels can be helpful, but you shouldn't go crazy with contrasting styles and garments either.