Hashel Al Lamki is a Place in Abu Dhabi That Encourages Creative Expression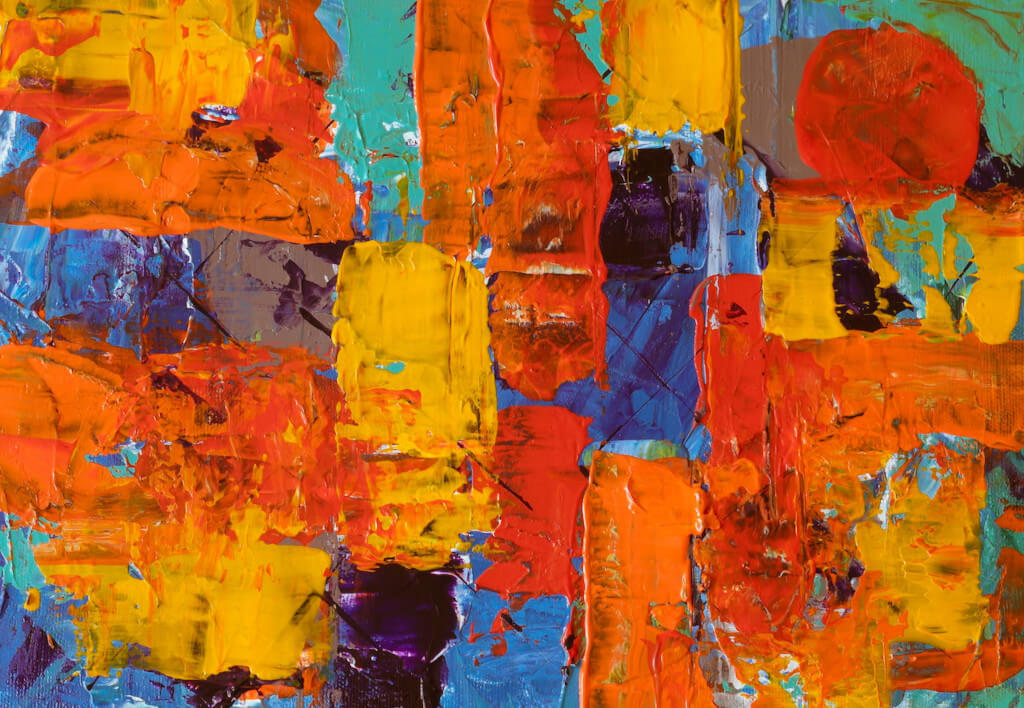 Since its establishment in 1971, the United Arab Emirates has undergone a profound change in its cultural environment, which is now characterized by a convergence of ancient and new global traditions. Abu Dhabi is the epicenter of this transformation, as it is the city's dedication to the arts over the past few decades that has given it the reputation of a creativity powerhouse on the international stage thanks to the proliferation of art galleries, academic institutions, and public events. 
Hashel Al Lamki is an award-winning painter and multi-disciplinary artist whose projects express the histories of the scenery that encompass him. From his verdant hometown of Al Ain – where he was raised until the age of 10. Hashel Al Lamki is helping to mold Abu Dhabi's ever-expanding scene by contributing his work.
Hashel received a Bachelor of Fine Arts degree from the Parsons School of Design at The New School, where he lived for seven years. Before moving back to Abu Dhabi, he spent a considerable amount of time in Amsterdam, Haiti, Guatemala, Baltimore, and Taos, New Mexico, participating in residency programs, scholarship programs, philanthropic initiatives, and fellowships in each of these locations. 
Hashel has an eye on the future in his compositional and sculpture creations. This is a future that he is actively attempting to develop by cooperating with Abu Dhabi creators working in a variety of mediums and fields. We had a conversation with him about cultivating a thriving artistic society from scratch, discovering our shared humanity via creative expression, and the vital force that invigorates the cultural pulse of Abu Dhabi. 
When Did You First Start Exploring the World of Art?
I had a feeling from the very beginning that this was going to be the way to go. It all started when I was a kid and I would sketch and paint on the walls. After some time, we decided to extend our home, and I decided to use the new space as a studio for my art. I came directly home after school to the place, and I'd start making stuff there. It wasn't a deliberate choice at the time; it just happened. I was born with this particular purpose already established in my mind; I have always known that I am supposed to be an artist. I still experience fleeting moments of confirmation from time to time, and I'm going to keep looking for more of them. 
In What Ways Did That Base Prepare You to Become the Artist That You Are Currently?
I was unable to find any colleges or universities in this area that offered art degrees, so I decided to attend Parsons School of Design in New York City. I was allowed to take elective classes in a variety of disciplines, and two of those departments—Natural Dyeing and Nature, Culture, and Design—are ones that I still draw significantly from. They provided further information on natural pigments that can be extracted from the ground, which was a huge help to me when it came to the process of making my paints work. 
How Did That Impact the Way That You Approach Your Artistic Practice?
Even though I had all of the traditional training, there is an element of sustainability and staying in touch with Mother Nature that is woven into the story in my works of art. This aspect, along with the historical context I take by integrating textiles further than canvas and working on various mediums with natural pigments, is what makes my paintings unique. 
When I got back to Abu Dhabi, I continued to improve my technique by investigating how pigments react to various surfaces and the interaction between organic materials. This led to some interesting discoveries. I examine items like typical tents – textiles are a component of architecture in our heritage here, so I'm reworking that – and burial fabric, which is used in the process of getting ready to move onto the following chapter, and utilizes those things as canvases. 
What More Did You Carry Back With You to Abu Dhabi When You Returned There?
A great deal of excellent material! I have a lot of gratitude for that significant turning point in my life. The most important thing that I learned was about the community, and I'm currently working on developing that via a collaboration that I began with some other local artists around three years ago. If you want to be successful as an artist, you need to work in some kind of holistic environment wherein you interact with others to share ideas. It's unwise to remain alone in your thoughts without receiving input from your contemporaries, as this can put your work at risk. 
Where Do You Obtain the Inspiration to Pursue Your Creative Interests?
I talk a lot about Al Ain, which is where I grew up. As an adult, I've concluded that the city in which I was raised and where I initially developed my senses is an essential mooring for me. It is a source that I frequently refer back to. Even though it's just a little oasis, there's a lot to discover about the natural world here. In several of my pieces, the mountain Jebel Hafit takes center stage as the primary protagonist. My most valuable sources of inspiration are traveling back to those locations, thinking back on the times I spent there as a youngster, and visiting the spots where I used to hang out with my family. 
What Kind of Effects Does This Have on Your Participation in the Broader Community?
My instructor once told us that to comprehend the bigger picture, we needed to dissect it and apply it like a patch. I found this to be insightful. What I'm doing is using the city of Al Ain as a model for humanity, and then I'm taking the lessons I've learned there and applying them everywhere in the world. Therefore, you might say that it's close to your heart. But… when you look at the ideas of travel and migration, it's also extremely applicable in that way as well. Observing the patterns that are dictating the course of our existence as a species is a never-ending source of motivation. 
How Would You Characterize Abu Dhabi's Thriving Art Scene, and What Kinds of Things Can Visitors Do to Get a Taste of It?
It's coming together in a very forward-thinking way. Aside from the Abu Dhabi Cultural Foundation, we did not have very many art-related activities, museums, or institutions when I departed for college in 2007. Today, there is the Louvre Abu Dhabi, Warehouse 421 (an arts center and gallery), and NYU Abu Dhabi (also an arts center and gallery). 
The annual art fair that is put on by Abu Dhabi Art will be celebrating its 14th iteration this coming November. At Manarat Al Saadiyat, a one-of-a-kind cultural center and public area, attendees of the fair hail not only from the surrounding area but also from further afield. There are also shows that take place on a more consistent basis all through the year, but this particular event is the most significant artistic happening in the city. 
What Are Some of the More Obvious and Less Obvious Ways That Creativity is Expressed in the City?
Everything is made clear by the actions we've taken over the past half-century. Because the United Arab Emirates is such a young nation, from the very beginning, the emphasis has been placed on the development of infrastructures, such as the construction of homes, schools, and hospitals. The time has come for the culture to genuinely start developing and flourishing. 
There are numerous art galleries, cafés, art hotels, and courses in addition to the massive project that is currently underway to create artists' studios on the waterfront. The fact that certain people tend to be very private by nature is one of the characteristics that could be interpreted as a limitation. It appears that there are clusters of artists who choose to keep their work a secret and make no effort to bring attention to themselves or their work. For a private studio visit, you typically have to know an individual who can link you with the right people. Therefore, there is harmony between the two. 
How Does Abu Dhabi Foster the Growth of Its Creative and Artistic Community?
The economic prospects are open-ended, and there is a great deal of help available from a variety of organizations that focus on the development of artists. It was sometimes difficult for me to feel like I was a part of a larger community when I resided in New York, which is why I believe it's important to be a part of something that's slowly shaping itself rather than somewhere that's already fully saturated and where everyone is contending for the identical opportunities. If you are an artist working in this area, you will have access to larger locations and will have the opportunity to cooperate with a large number of craftspeople and technologists. 
How Do the Natives in This Area Feel About Art?
Whenever it comes to how the general public understands the significance of art and why it's vital, things are getting better. As the environment comes into focus, more individuals are becoming devoted to it since they recognize its value in it. This number continues to grow. We have such a large number of people from a wide variety of backgrounds and with varying points of view. We are creating a narrative here that is adding to the greater picture, and we are attempting to convey a tale that is authentic instead of one that has been forced upon this area of the world. 
Give Us an Unexpected Piece of Information About Abu Dhabi
From east to west, the landscape of the emirate is extremely varied and expansive. It radically changes, going from a topography that is more mountainous and fossilized in the east, which is where I'm from, to a terrain that is more sandy dunes that get molded over time in the west. It is intriguing to witness the comparison between one side of that expanse of nature and the other side if we take a look at it. 
What Sets Abu Dhabi Apart From Other Places?
We have over 200 nationalities here, each with their views and religions, which demonstrates the harmonious relationship of the city and the way it empowers many individuals from various cultural backgrounds, who each have something distinctive to give, to come together. It is an incredibly secure place to live, and it is also very diverse. 
How Exactly May Art Affect the Wider World?
This is already taking place. When you examine the development of art up to the present day – beginning with the cave, moving on to the first attempt at making a print, moving on to religious illustrations inspired by the church and depictions of royal families, moving on to the white cube and conceptualism. It is only the Western interpretation of history, but looking at the history of art through this lens is one approach to looking at it. 
The fact that people from our area create art and write about it is what is most essential since this will eventually become a new history of civilization. If we only adhere to a single narrative of the past, then we are not encouraging or supporting variety. That is the responsibility that those in the creative industries should have: to generate work on a local level and then to use that work to compete for space on worldwide platforms. Our lives are always influenced by art. It is the basis of everything.